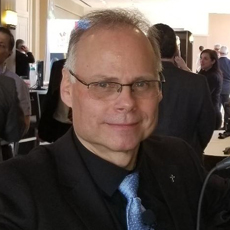 Jon Hansen
Editor and Lead Writer, Procurement Insights
Richard Stiennon
Research Analyst, Author of Security Yearbook 2020
Greg Hartman
Global Procurement, Practice Director, SecurityLong View Systems
The July 2019 Supply Chain Digital article Cybersecurity within the supply chain reports that 56% of organizations experienced a breach "caused by one of their third-party vendors."
In the past six months, there has been an increase in attacks to supply chains related to COVID-19, including targeted attacks on known organizations, meaning that the frequency and level of risk is increasing. But is cybersecurity an IT responsibility?
What role and responsibilities will procurement professionals have when dealing with third-party vendor cyber-attacks on the supply chain, and how can they leverage cognitive procurement to "make cybersecurity simpler, more proactive, less expensive and far more effective.
In this 45-minute session, a guest panel of top cybersecurity experts will convene to discuss not only the nature of supply chain cyber risk but what steps procurement professionals need to take to secure your organization's supply chain, including:
Understanding the nature of cyber risk today
Understanding the makeup of your security ecosystem
Understanding cognitive procurement and cybersecurity